Memory Conflict and History Education in Northern Ireland 
Negotiating Meaning for the Past in the Present 
This paper addresses the complex influence of competing historical narratives on formal history education in community-specific schools in Northern Ireland. It focuses on the function of school as a political instrument in the transfer of sociocultural interpretative frames as well as its function as a space in which such frames are negotiated between different memory actors. 
Memory conflict over dominance – which occurs inside as well as outside of school – directly affects history education. Thus, history classes constitute a field in which different memory actors compete for interpretive dominance. In this sense, history education can contribute to the transfer as well as the deconstruction of divisive 'community-specific' concepts. On the one hand, public institutions in Northern Ireland officially support a shared and critical approach to the past, which is also reflected in the history curriculum and in textbook design. On the other hand, the de facto segregated school system perpetuates societal division and contributes to the transfer of exclusive notions. Yet, as neither of the communities in Northern Ireland is truly homogeneous and the 'two traditions' view of Northern Irish society is increasingly questioned, memory actors who digress from 'community-specific' perspectives also join this competition. 
This paper will synthesize theories of memory studies, nationalism and ethnic conflict with educational and didactical approaches to exemplarily analyze three concrete historic events in their function as 'figures of memory'. Data is drawn from the qualitative analyses of 45 interviews and surveys with former secondary school students, the NI history curriculum as well as three history textbooks.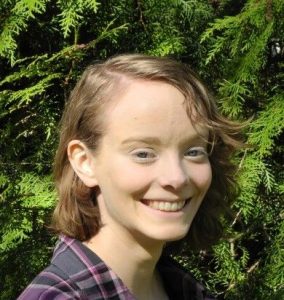 Vanessa Tautter studied History and English at the University of Graz, Austria, at Maynooth University, Ireland, and at West Virginia University, United States. She completed the diploma program at the University of Graz with a thesis on "The Rising, the Somme and the Agreement: Political Memories in Northern Irish History Education", building on research she conducted while working at the Centre for the Study of Ethnic Conflict at Queen's University Belfast, Northern Ireland. During her studies, she worked with the Austrian NGO Südwind on a project on global learning in which she developed teaching resources on ethnic conflict and genocide, which were published last year. From September 2016 to September 2017, she worked as a History and English teacher at Graz International Bilingual School. Currently, she is preparing her diploma thesis for publication and she is also in the early stages of conducting research for her PhD project on the impact of social change on memory formation.
vanessa.tautter@edu.uni-graz.at